A Important Issue that needs Action:
Please watch the video below and contact your Congress members to ask them to STOP this terrible treatment of wild horses and tremendous waste of public money; $78 million dollars was spent last year to
violently
move animals that don't need to be moved. Leave the horses where they are and use the money for something useful. The video has about 12 seconds of ad at the beginning.
Unites States Congress members
Follow the link which reads "view details", and on the next page, towards the top right there is a website link for each member of Congress. On their individual pages you will find some kind of "email me" or "contact me" link. Don't sit by and let this keep happening. The American public has stopped lots of evil, and we can stop this one, too.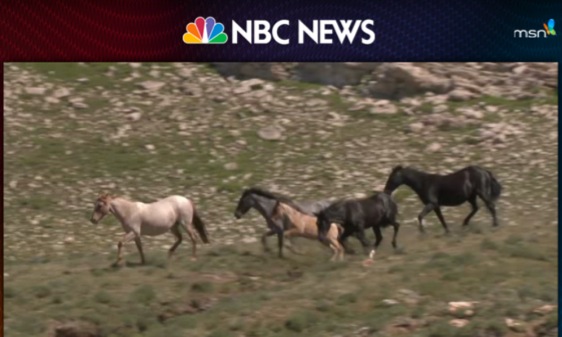 My Soap Box
I'm exasperated by the high price of specialized technology for people with disabilities, and frustrated because government agencies, at least the ones I know about, frequently recommend the most expensive of all the available options. The people making the recommendations seem to have a one track mind, or possibly an agenda, never looking for free or low cost alternatives, and they are rarely knowledgeable about more recent products and software.
Watch a New York Times video to understand what I mean
about lower cost options.

The current state of technology is demonstrated the video below. In six months 4,000 people have watched this video and I've gotten some very nice comments and emails; thank you.
Please sign the guest book
to let me know what you think.

My newest rant
is with the public school systems in my area. The "technology specialists" seem to continue to suggest large, bulky devices of limited use, like the GoTalk9 and
GoTalk20
, when an ipad mini is close in price with so much more functionality, and the iPad has so many more uses than just to be an electronic replacement for picture exchange. Why use a device which can only have 20 phrases at a time, with 100 phrases in total when the iPad can have as many phrases and words as the user wants and is customizable for a new need, within seconds.
Read about one family's experiences
helping their child "speak".


A few thoughts about the iPad.
For those who are using the iPad as a speech generator, I see no reason to get the larger iPad. The mini is very compact and light, but has lots of features. I also suggest getting the original iPad mini, and save that extra money to get a good case and have some money to put toward an insurance plan.

Some really good news
The makers of
TalkTablet,
my favorite speech app, have made their app switch accessible. This means that an iPad with TalkTablet can be used by a person with very limited movement. In addition, they are bringing the app to the Android platform by August. Many of the Android tablets are now below the $200 mark, but to use TalkTablet you must have Android 4.1 or higher. Unlike many apps, as TalkTablet has added more features and refined the user experience, it has not gotten more difficult to use or program. I wish I could say the same for some of the other high end AAC apps.

My specialty is teaching adults, though sometimes children, with disabilities how to use computers and other technology devices to better their lives and give them a chance of getting a job or going to school. I've been in my present position, as Technology Manager at
The Center for Independent Living of Middle Tennessee
, for the past seven and a half years. During that time I've had plenty of opportunity to explore various specialized devices and software for people with disabilities. While much of this software and hardware is very good, the cost is so expensive as to put it out of reach for the people who really need it. Even if the insurance company will buy the device, the family is left with the $500-800 a year repair contract. This brings me to the point of my site; a place to explain how mainstream software and devices can be used for those with disabilities without paying the exorbitant prices for specialty products.

Most of my students are blind or have low vision. Some have no speech, some have little or no use of their hands, while others have intellectual challenges. The thing that all these people have in common is that using a computer can help them communicate and learn in a way that was only a dream 10 or 15 years ago.


I'm available for speaking engagements.
Please contact my manager, Aaron Armstrong, aarmstr2@gmail.com